Blog
Welcome to our Blog, it's a great way to keep up with events and other items of interest.
Congratulations are in order for some of the Studio School students and instructors!
Expressions is the museum's annual open-entry, judged art exhibit. It's the exhibit that brings the most visitors to Piedmont Arts each year, said Heidi Pinkston, the Director of Exhibitions for Piedmont Arts.
Area residents and members of Lynwood Artists are able to enter one or two pieces of art which have been completed in the past 24 months.
"Sometimes it's so surprising when you see a friend's or somebody's artwork in here, and you had no idea that they even did artwork," said Heidi.
The exhibit was judged by Diane Kendrick, the chair of the Art Department and a professor of art at Averett University. She has a master's degree in drawing and clay sculpture from the University of North Carolina at Greensboro and a bachelor's degree in art education from East Carolina University. Her specialties are enameling, arts education and the history of monotype printing.
Mixed media-third place, "Autumn Gold" by Susan Dietrich Gring
Watercolor-First place, "Girl Reading" by Jane Iten
Purchase Awards- "Parkway Estate" by Betty Williamson, sponsored by Chris's Custom Framing
2017 Virginia Watercolor Society- Mike Bailey, Juror
Students accepted, Ruth Lefko, Sally Mook, Gayle Cooley, Pam Ogden, Jane Schafer, Angela Shields
And staff; Jane Frank Tracy Budd and Vera Dickerson….9 of the 81 accepted into the show!


New River Juried Biennial Juried Show-Amy Shawley, juror
Gina Louthian-Stanley, honorable mention
AMY SHAWLEY from GOLDEN PAINTS
presents a program on Mixed Media
11–1 PM
Monday, August 21
THE STUDIO SCHOOL
this is offered to Easel members exclusively until June 30.
Open to the public after this date.
RSVP to Vera to reserve your place for this FREE lecture.
vera.dickerson@gmail.com
Explorations in Mixed Media and Collage and Open Studio
What fun we are having in this 'Wabi-Sabi' style class. We are creating mixed media and collage works by going with the flow.
This is from our first night….Stay tuned for the completed pieces!
Starting this fall, Monday evening collage classes!
Contact Gina is interested.
lougael@cox.net
A special thank you to all of you who made this possible! We had a fantastic turn out for our opening yesterday!
We hope you will get by to see the diverse talents of the faculty and students!
Here is a sampling below of just a few of the pieces included in the show.
(apologies for not listing the artist)
February 1–March 2
On Display in Logan Gallery – North Cross School
27th Annual Studio School Art Show
Come see the amazing variety of subjects, colors, and techniques used by the instructors and students of the Studio School. The school provides an exceptional level of art education and exploration to many art enthusiasts each year. We are a thriving, energetic art organization that offers instruction by some of the valley's most notable artists. Classes are taught for all ages and all levels! Small classes ensure that everyone receives one-on-one attention. Each year we host trips here and abroad, along with annual shows and intensive workshops led by nationally recognized artists. See what we have created!
Reception February 12 from 2-4pm.
Gallery Hours
Mon.–Fri., 9 a.m. – 4 p.m.
The Studio School Summer Workshop
Susan Stuller • Acrylic on Yupo • June 27–30, 2017
Our summer workshop for 2017 will be open for registration for Easel Society Members after Dec. 1, 2016 and for other students after Jan. 1, 2017. Get your deposit in early to assure a spot in this workshop conducted by award winning painter, Susan Stuller. Click Here and scroll to the bottom of the page to pay via credit card, or register at The Studio School. The initial deposit of $180 holds your spot. The balance of $200 is due by April 10, 2017. Deposit will be refunded if you find another student to take your place. This workshop will be held at Second Presbyterian Church in Roanoke and we will have a welcome dinner on Monday evening, June 26.
Visit Susan's website, www.susanstuller.com to find out more about her and to view additional examples of her work.
Thank you for supporting The Studio School, we look forward to having you in this workshop.
About
Susan M. Stuller NWS TWSA
I have been an artist my entire life. There are few days that go by without finding me in my studio hard at work or teaching classes. I love to capture all aspects of light as it dances across familiar objects. Painting translucent glass with their myriad shapes and reflections is a favorite. I build up values with multiple glazes of rich color. The paint should be rich enough to swirl across the palette like cream. I use Dr. Martin Liquid Watercolors to enliven and enrich the color. Click Here to view the Gallery on my website.
easel-society-newsletter-8-october-2016-y-pdf
Here is an example of our Quarterly Easel Society Newsletter (membership info included), which we wanted to share with everyone, other than members for this time.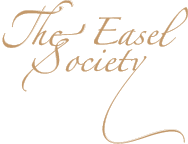 We have featured artists, and articles, as well as up to date info and Studio School information in the newsletter.
Hope you enjoy seeing just a few of the things we do!
Join the Easel Society today!
Coming this week,
The Art Bus will be in the upper lot on October 12th, 2017 from 11-3PM.
The Art Box is an amazing art supply store and they want to help us meet our Art Supply needs.
Hope you will stop by and take a peek!