CONTACT
Gina Louthian-Stanley
Classes

Taught by Gina Louthian-Stanley



Winter Classes for Children & Teens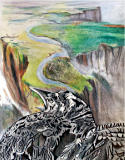 Drawing for Teens (ages 10-14)—Perspective Drawing–with Gina Louthian-Stanley
3 Classes: Saturdays, Jan. 5, 12, and 19 • 10:00–11:30 a.m. • $85.00
This class will focus on 1-pt, 2-pt, and 3-pt perspective. We will have a class project using a perspective of choice. Students need to bring a 11 X 14 Canson Mixed Media Sketchbook, a set of drawing pencils (2B, 4B, 6B, HB, B, 2H 4H, 6H), drawing erasers, and a small set of Prismacolor Color pencils along with a pencil sharpener that will hold shavings. Gina will supply a folio of notes and other materials included in the class fee. Use form at left to contact Gina with questions.

Children's Exploration in Studio Art!–with Gina Louthian-Stanley
Messy Mixed Media! (ages 8–14) • 3 classes: Saturdays, March 16, 23, 30 • 10:00 a.m.–12:00 p.m. • $90.00 • $35.00 supply fee to Gina
Different methods and mediums will be taught each class in projects that encourage students to express themselves, to make independent choices and evaluations of their work, to develop fine motor skills in age-appropriate ways, and to approach their art-making with a sense of fun and appreciation of art. Each session of Messy Mixed Media is different, but frequent activities will include activities working from still life, photographs, images from art history and/or independent themes and ideas, students will be introduced to specific drawing and painting fundamentals and techniques. These include line drawing, value, shape, pattern, texture, shading, highlighting, color perspective and collage. While experimenting with an exciting variety of artist's tools, mediums and techniques, students will learn to explore and trust their creative instincts. Gina will have everything you need! Use form at left to contact Gina with questions.

Winter Classes for Adults
-NEW Classes in Collage, Printmaking and Encaustics-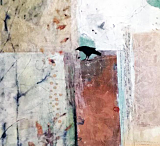 Compositional Strategies and the Elements of Art (Open Studio)–with Gina Louthian-Stanley
5 classes: Mondays, Jan. 7–Feb. 4 • 5:30–8:30 p.m. • $150.00 plus a $40.00 Supply fee to Gina (for papers, canvas, and scratchboard/tools, and other various provided class materials, and a folio of class notes.)
Don't know where to begin? Learn the basics of Composition and the Elements of Art using varied techniques and exercises to strengthen the 'Artists Eye' using various mediums. In this relaxed atmosphere, come learn the basics, explore your creative voice and develop your own visual language. We will also be critiquing famous works of art that relate to the elements. Use form at left to contact Gina with questions and materials list.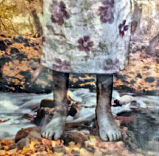 Encaustic: Photos, Drawings & Image Transfers–with Gina Louthian-Stanley
1 class: Saturday, Feb. 16 • 10:00 a.m.-3:00 p.m. • $80.00 plus a $30.00 material fee payable to Gina
Transferring photographs, images, and drawings onto wax gives crisp magical look or a beautifully rustic effect depending on a few simple choices. Gina will also show you how to transfer drawings directly onto your wax. We'll use a torch to fuse these so if you're not familiar with using one you'll learn that too. (No, worries, heat guns are available if the torch is not for you.) Bring laser copies no larger than 4"x 6" and other images you'd like to embed. Encaustic waxes and tools provided. Use form at left to contact Gina for materials list. Class limit 8. Beginners and advanced students welcome.

Printmaking–Geli-Print–with Gina Louthian-Stanley
2 classes, Mondays, March 4 and 11 • 5:30–7:30 p.m. • $95 • (Geli plates, brayers, and deli paper provided.)
The Gelli Plate is a tool that encourages freedom of expression using the Elements of Art. Explore making colorful designed papers, prints and more using various papers and tools. These printed papers can be used in a variety of ways, or matted and framed as they are. Use form at left to contact Gina for materials list.