Studio School Classes Make Great Gifts!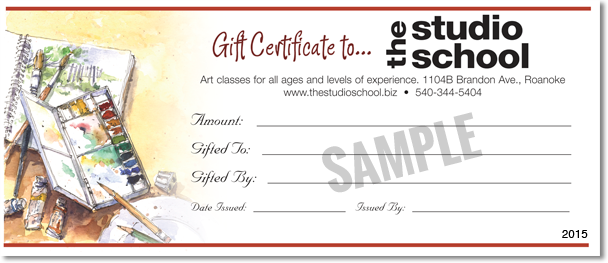 If you'd like to give either full or partial class tuition as a gift, please use the form below or contact the school's voice mail at 540-344-5404. You may also contact specific instructors using the Contact button on their individual faculty pages.








To purchase a Gift Certificate online please use the form below.