CONTACT
Tracy Budd
Winter Adult Classes
Watermedia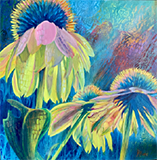 Critique Class—with Tracy Budd
4 classes: January 8, 22 & February 5, 19 • 11:00 a.m.–12:30 p.m. • $100
Calling all artists!
Critique may be the most important part of art making. Come share your projects in a supportive environment full of creative energy and ideas, to work through the "problem solving" stage of your painting. Tracy will help you work out the problems in your work and with fresh eyes, Tracy and the group of working artists can really help you develop and validate your ideas when you are stuck. All mediums welcome! Come join the fun! Use form at left to contact Tracy with questions.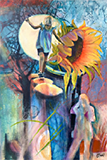 Developing Your Creative Ideas–Working in a Series—with Tracy Budd
8 classes: Mondays, January 8–February 26 • 1:00 p.m.–4:00 p.m. • $260
One great idea can lead to another! Working in a series is the best way an artist can fine tune their voice, identify their intentions and find the direction they want their work to go. Tracy will help you identify your path in your series, from concept to completion! Sharing our creative thoughts and how to put them into paint is even better in a group. Weekly demos in watermedia and critiques. What will your series be? Come join the artistic energy that will get you painting! All levels welcome. Use form at left to contact  Tracy for a supply list.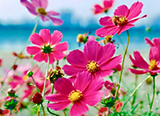 20 MINUTE PAINTINGS! …One Day Workshop—with Tracy Budd
1 class: Monday, March 4 • 9:30 a.m.–2:00 p.m. • $75
In this one day workshop, we will paint "quick" 20 minute paintings, bringing back and capturing the essence of our subjects in an energetic painting session. We will only have time to record the most important information about the subjects we develop. Great exercise for identifying value and important nuances of your subject because we are working quickly! Tracy will choose a variety of subjects and perimeters for each small painting we do. Some may be finished "alla prima" work and others may be studies for future paintings. The last hour we will revisit our stack of paintings and tweak and critique! Everyone welcome. Sound like fun? Grab your paints and meet Tracy on March 4th at The Studio School! Use form at left to contact Tracy for a supply list.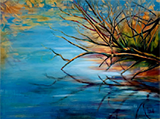 Bringing The Light–Working From Dark To Light on a Brightly Toned Canvas—with Tracy Budd
One Day Workshop: Monday, March 11 • 9:30 a.m.–2:00 p.m. • $75
Working on an intense underpainting, we will work our acrylic layers from dark to light, until our values work and our colors sing! Paintings will be organic in nature and painted on a medium size canvas! We will accomplish a lot in this one day workshop and all levels are welcome. It will be a fun , step by step painting session! Come paint a painting with Tracy! Use form at left to contact Tracy for a supply list.